Home

Research and Development

Language Training

Writing Services

Testimonials

About Linguistica

Rates

Contact Us


Testimonials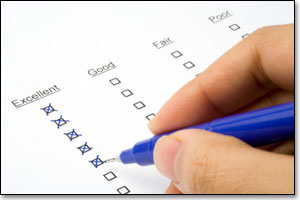 Below are a few comments from some of our past and current clients:
Research and development services:
Thanks for your wonderful feedback and the time you took to write up a revised plan. We will certainly apply your suggestions.

This is excellent. In addition, it is exactly the kind of information we need to really offer targeted support for our students…We will be working on developing the material for this course based on your analysis.

Thanks so much for [contributing to] this project. An expert's touch is exactly what we needed.

Your wonderful comments and evaluation of the materials…were instrumental in implementing a substantial number of changes to the [project].

Your comments are very important and right on target. I will pass them along to the rest of the team. I am really thankful to you for contributing your time and expertise.

Thank you for the great workshop. I heard lots of good feedback from our teachers.

Your review of our [health literacy] materials was excellent. We gained many insights from your comments and suggestions. More importantly, they helped us to secure the funding that we needed to do a complete revision…Thank you so much for your contributions to [our project].

Thanks for all your great work on these materials…[ and] returning them well before the deadline!

[These materials are] great! I really appreciate your diligence and good writing. I hope that we have the opportunity to work together again!


Workshop participants:
Dr. Russell-Pinson did an excellent job! She is a true educator in every meaning of the word.

I feel that the entire workshop was excellent. The information was very well organized and easy to comprehend. The group work was helpful and educational. Great workshop!

Very clear presentation and interesting examples.

Activities got the creative juices flowing!

Despite my previous knowledge of the subject, I learned some new ways I can present the info into my classes.

Wonderful workshop! Very practical and immediately useful! Lisa did a great job!

The pace of the workshop was excellent, as [were] the delivery and materials.

Everything was easy to understand. I learned a lot. Thank you!


Language training services:
I believe that Lisa is an excellent teacher. She is very encouraging.

I have really enjoyed this class! I have really improved my reading skills.

Lisa is the best teacher I've ever had.

Lisa is always well-prepared and answered my questions in a way that I could understand.

I hate studying grammar, but Lisa makes it fun!

[Lisa] knows what to teach and how to teach. I learned so much from her!

The teacher is wonderful! She knows how to help [ESL clients] understand English.

Lisa is a very good teacher. I recommend her to every TOEFL test taker!

Dr. Russell-Pinson is an excellent teacher. Her explanations are always very clear and I think that she uses class time very well. I think that she really likes teaching English and gives [me] a lot of encouragement.


Writing services:
Thanks so much for your thoughtful feedback and the encouragement.

Thank you so much for your insights! We really appreciate your input and thorough review.

As always, thank you for putting a lot of time, thought, and professionalism into [responding to my work]. The level of detail is great, too! I appreciate it so much.