Home

Research and Development

Language Training

Writing Services

Testimonials

About Linguistica

Rates

Contact Us


Writing Services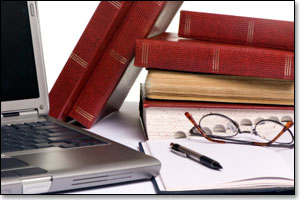 Linguistica Consulting specializes in editing academic texts, such as theses, dissertations, journal articles and manuscripts. We also occasionally work with non-profit and corporate clients. We have extensive experience in helping writers of all disciplines and language backgrounds, and our clients have included a large number of writers who speak English as a second language (ESL) or English as a foreign language (EFL).

We offer several writing services*:
Developmental/substantive editing: We carefully read through the document and make constructive comments on how the writer can improve flow/organization, level of argumentation (e.g., making points clearer, using convincing supporting evidence, establishing appropriate niches in the literature, etc.), consistency and style. We use the Comment feature in Microsoft Word to type our suggestions and recommendations directly onto your document.
Copyediting/proofreading: We carefully read through the document and correct problems in word choice, grammar and spelling. We use the Track Changes feature in Microsoft Word so that you can review our work and easily see what we've changed.
Dissertation and thesis coaching: We also offer writing coaching services, which can be useful to motivate writers by providing concrete strategies to overcome writer's block, to work through particularly difficult sections of writing (such as research designs and literature reviews) or just to get started on a writing project.
Linguistica Consulting has reviewed articles for clients that later appeared in the following academic publications:
The Journal of Aging Studies
Geriatric Nursing
The English for Specific Purposes Journal
The Southern Journal of Linguistics
Teaching English Language Learners Journal

* PLEASE NOTE: Although we are happy to assist you in producing your own work, we will NOT write your essays, articles, theses or dissertations for you.

See what others have to say about Linguistica Consulting's writing services.